Rønne Harbour beats new cruise records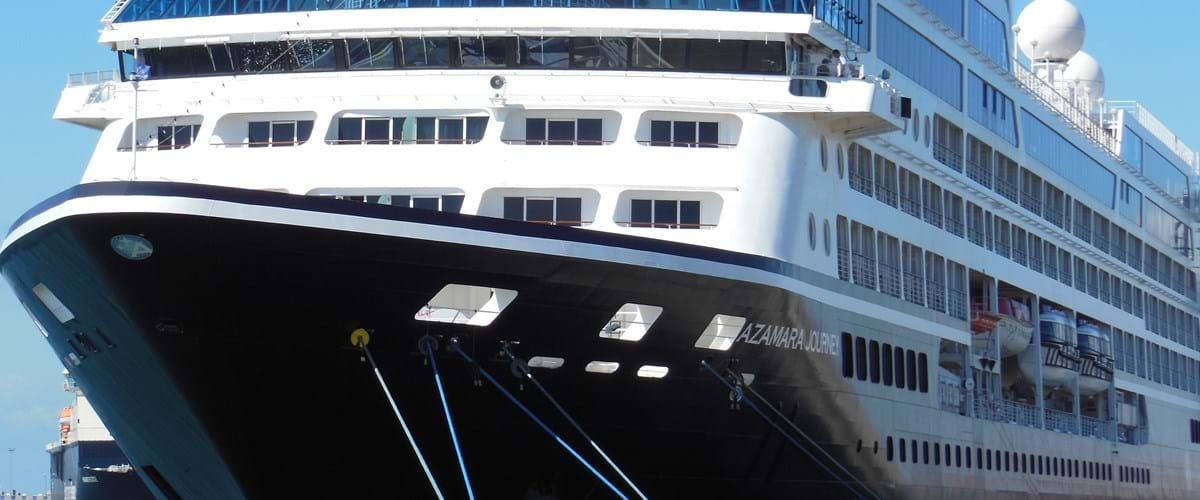 The harbour has just reached a record high cruise record compared to last year, and it looks like the trend goes on. It is estimated that Rønne Harbour will welcome 50% more cruise passengers in 2019. The reason being that the harbour will be able to accept far larger cruise ships due to the port extension.
Once again Rønne Harbour has reach a record high. According to cruise manager, Niels Lundberg, the company has at the present moment attained more cruise calls than in 2017:
"At the present moment, we have just passed call number 30. That is 4 more than on the same time of year last year – and the season it not over yet," says Niels Lundberg while emphasizing that the company has "calls" till October.
For the past four years, he has worked determinedly towards capturing the international cruise industry's attention, and he has been traveling the world holding meetings with shipping companies and others. The work has paid off.
"Last year we had 26 calls and about 12,500 guests. But this year we expect a total of 43 calls and about 20,000 guests - which is a pretty good increase," he says while drawing attention to the estimate for 2019, where a passenger growth of just over 50% is expected:
"June the 1st our new 300-meters multipurpose quay will be ready to receive larger cruise ships of up to 350 meters. Thus, we can count on 46 calls and about 30,000 guests.
The estimated numbers mean that we can expect roughly the same number of calls but considerably larger ships as reflected in the number of guests. Therefore, we also cooperate closely with Destination Bornholm and are active in the Cruise Bornholm Network, so we will be well-prepared for the larger influx," says Niels Lundberg.
For Thomas Bendtsen, CEO at Rønne Harbour, the good results are seen as a product of the earlier prepared business strategy – it was the right one to follow:
"It is, of course, a pleasure to see that the strategic initiatives, our organizational" turnaround", the port expansion and a strenuous effort from management and organization is paying off.  We have always seen great potential in the cruise segment and now we see a gradual progress. That, I am very proud of on behalf of the organization," he says.