45% more cruise ship calls at Rønne Harbour in 2018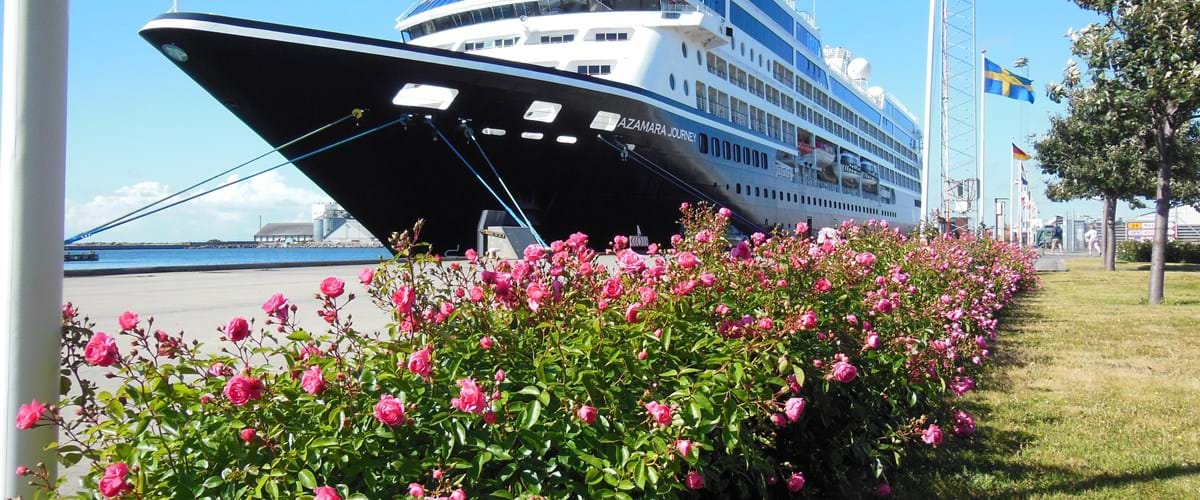 Almost 45%. That is the expected growth in the number of cruise ship calls at Rønne Harbour in 2018 – and growth is expected to continue. The harbour is expanding, meaning that it will be able to welcome even more cruise ships as long as 350 meters. Cruise Bornholm Network are by now preparing the community for serving more tourists.
On the idyllic holiday island Bornholm, also known as the pearl of the Baltic Sea, Rønne Harbour is preparing the community for the expected influx of tourists. The preparations are run by the well-established Cruise Bornholm Network.
Brand new estimated figures show a 45% growth in number of calls in 2018 – an increase that is expected to continue.
 "When Rønne Harbour in mid-October 2017 announced that the harbour is starting phase one out of four, we accelerated the strategic work at Cruise Bornholm Network. As a result, we already in dialogue with the local cultural institutions and businesses regarding infrastructure and skill developments for local guides," says," says Pernille Kofod Lydolph, CEO at Destination Bornholm, that operates and facilitates the development within the network.
The management at Rønne Harbour has therefore set out on an offensive and has just returned from a cruise conference organized by Cruise Lines International Association (CLIA) in London. At the conference it was obvious that the interest in cruise shipping has caught attention among shipping companies:
"It was a great pleasure to conclude that the shipping companies has spotted our tiny island and its facilities. The fact that we as early as June 2019 are ready to welcome 350-meter long ships, has really been an eyeopener," says Thomas Bendtsen.
At Destination Bornholm, the organization responsible for marketing and product development concerning tourism, they are pleased with the growing interest and the value the network cooperation:
"The network is focused on increasing the capacity and the quality in guiding and infrastructure. Bornholm has without doubt gained attention as a lovely holiday destination. We have for example been nominated by Travel & Leisure in the category "World's Best Island". We are very proud of the nomination", concludes Pernille Kofod Lydolph.
Fact Box: Development in Calls and Passengers from 2015 to 2018 at Port of Roenne A/S

Year

Number of Calls

Percent increase in the number of calls

Increase in the number of passengers

Percent increase in the number of passengers

2015

18

-

7.885

-

2016

20

From 2015 to 2016 11,1%

9.307

From 2015 to 2016 18,0%

2017

26

From 2016 to 2017 30,0 %

12.441

From 2016 to 2017 33,7 %

Est.2018

47

Est. From 2017 to 2018 44,7%

Est. 22.374

Est. From 2017 to 2018 79,8 %
*Port of Roenne A/S – not the rest of the island.