Notably more cruise ships pay a visit to Rønne Harbour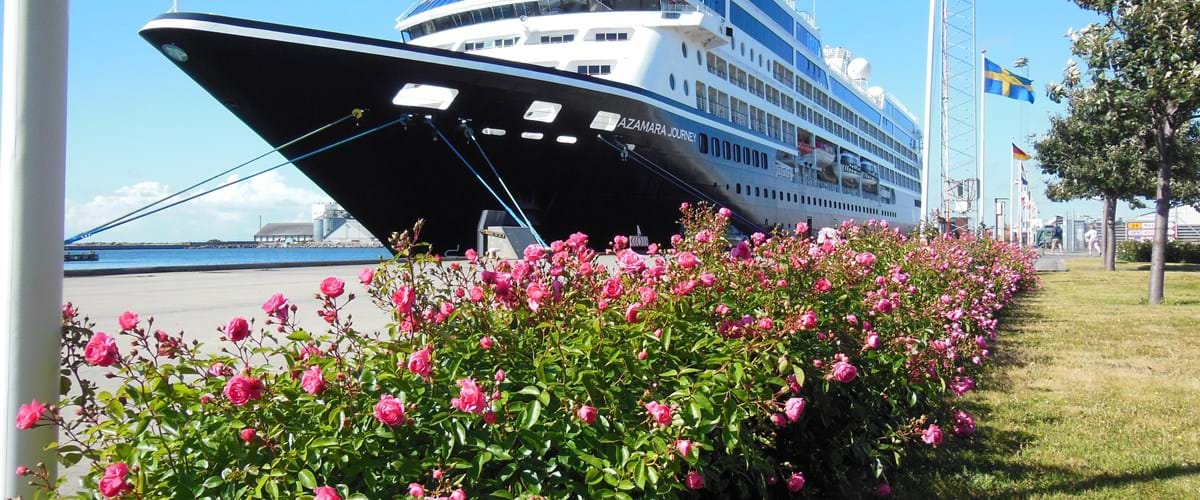 The cruise season at Rønne Harbour has just ended and the figures reveal a notable increase in visiting cruise ships compared to last year. According to the cruise manager the trend continues - causing the harbour to estimate a 50% increase in cruise passengers.
The cruise ship owners have really taken notice of Bornholm as a cruise destination. At Rønne Harbour the picture is clear: the number of calls and passengers have increased significantly compared to the previous three years:
"Last year we had 26 calls and about 12,500 guests. This year the respective total numbers are 42 calls and approximately 19,000 guests - which is a significant advance", says Niels Lundberg, cruise manager at Rønne Harbour.
Rønne Harbour is currently working on a harbour construction that will make it possible to offer far better conditions when welcoming the very large cruise ships on the market - as soon as next summer. June 1 2019 the newly built 300-meter long multipurpose quay is ready to welcome ships up to 350 meters. As a result, the harbour will be able to welcome many more and larger ships. This sets a clear mark on Rønne Harbour's estimate for next year's cruise season:
"We have just announced our anticipated call list for 2019. We foresee welcoming a total of 46 cruise ships and about 30,000 guests. The estimated figures indicate that we expect a similar number of calls as this year, but considerably larger ships - reflected in the number of guests," says Niels Lundberg.
Thomas Bendtsen, CEO at Rønne Harbour, is delighted at the trend:
"We are obviously happy about the fact that our working effort has proved to be fruitful. When building a new port with improved conditions for manoeuvering large ships (while increasing the water depth to 11 meters and building a 1,160 meter long breakwater) - the purpose is to offer an excellent service to our customers. The cruise ship industry is a growing fields - thus, I am pleased to witness the growth having an effect on Bornholm, the harbour and all the other unique attractions, the island has to offer," he says.
Fact box: The increase in the number of calls and passengers at Rønne Harbour:
Year 2015 - 18 (Guests: About 8,000)
Year 2016 - 20 (Guests: About 9,000)
Year 2017 - 26 (Guests: Approx. 12.500)
Year 2018 - 42 (Guests: Approx. 19.000)