5 strong companies prequalified for the development of Ronne Port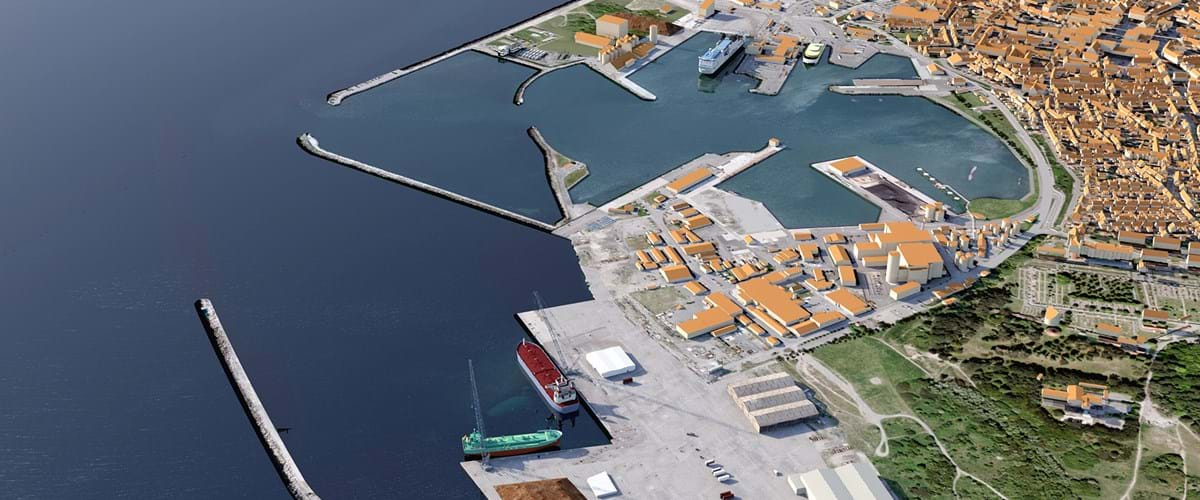 PORT OF ROENNE HAS SELECTED FIVE COMPANIES/ CONSORTIA, WHICH HAVE BEEN PREQUALIFIED TO PARTICIPATE IN THE NEXT PHASE OF A COMPETITIVE TENDER FOR THE LICENSE TO THE FIRST STAGE OF THE PORT'S MAJOR DEVELOPMENT PROJECT.
The five prequalified companies/ consortia are:
Boskalis International B.V.
 JV – A consortium consisting of Züblin A/S and Jan De Nul NV
 Obrascón Huarte Lain S.A.
 Per Aarsleff A/S
 Rønne Port Expansion Contractors, A consortium consisting of DEME Infra Marine Contractors NV, M.J. Eriksson A/S and Dredging International NV
Seven highly qualified companies had requested to be prequalified, and the great interest in Bornholm and the wish to participate in the development of the port of Roenne pleases CEO of Port of Roenne, Thomas Bendtsen.
"The selected companies/ consortia all have extensive experience and expertise with design and execution of major port infrastructure projects, which has been part of a thorough process of evaluation" says Thomas Bendtsen.
The next step
Now the next phase will start, where the five companies/ consortia will prepare a design and bid for the project and on the 7th of August, the biddings will be open. Thereafter the rounds of negotiations will start with the companies/ consortia in order to find the best possible solution according to the listed criteria's.
The first phase of the development is expected to be completed in 2019.
Questions to the port extension can be directed to CEO Thomas Bendtsen + 45 56950678.